Click for my weather station.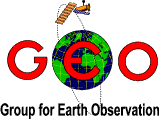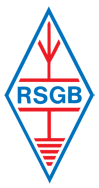 Picture above shows the Chester radio club at NFD circ 1959. I have always been around amateur radio, as my father was the original G3ATZ.
Licensed myself for more than 20 years, I am mainly active on 2m, 70cm, and 6m. I have HF but rarely go down there, as the aerial is pathetic. QTH in Shotton is only 15 meters ASL, and the yagi's are only 6 meters AGL. Spot me above………..Its the headgear that gives it away……!!!

The rigs here are a FT-857 which I use on 50 mhz and 144 mhz. For 432 mhz the rig is a very old Kenwood TS-770. This is a 2/70 dual band rig, with just 10 watts out. I hang an equally old Microwave Modules 50 watt linear on it. This rig has been used a lot over the years for contests, which I like to do as much as possible. Many years ago I managed to do very well in some smaller events, but it's a lot harder these days. The antennas are a 3 ele cushcraft for 50 mhz, 12 ele for 432 mhz, and a 6 ele LFA on 144 mhz. The LFA has only just gone up on the rotator, replacing a very old J-Beam 6 ele. It is a great improvement..! The QTH is only 15 metres above sea level, being close to the River Dee. The antennas are just 8 metres above the ground. This is mainly due to neighbourly considerations. No point in falling out with people. However the take off is good to the north, thru east and down to the south.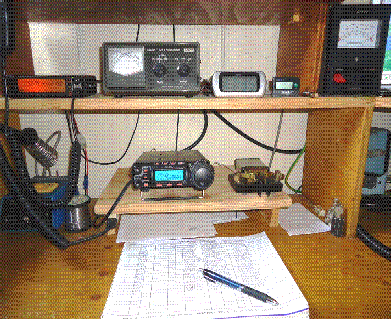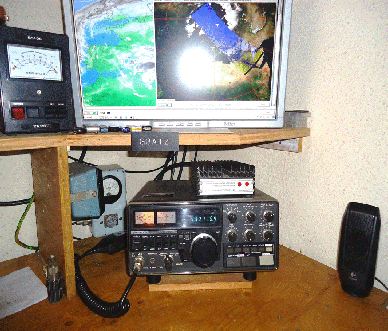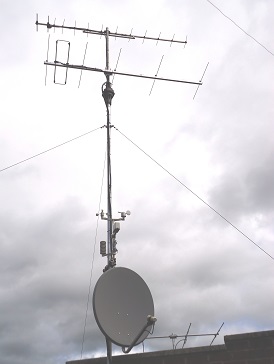 Above is a view of the aerials. At the bottom is the weather sat dish, with the weather station sensors above. At the top is the 12 Ele. for 70cm (Note the bent elements..Pidgions!!). Below that is the 6 Ele. LFA for 144mhz
Also at the bottom you can just see the 3 Ele for 50mhz.This is very low, but when the band is open, it really does not make a lot of difference.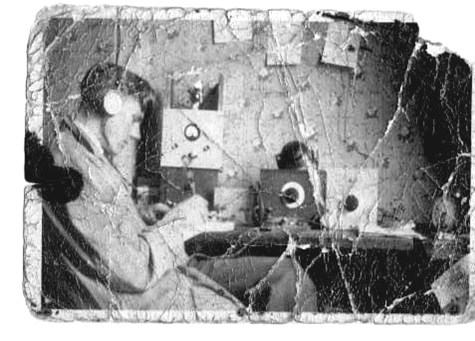 The way things used to be…..G3ATZ in the 1940's. You can just about see the morse key. CW only when you were first licensed in those days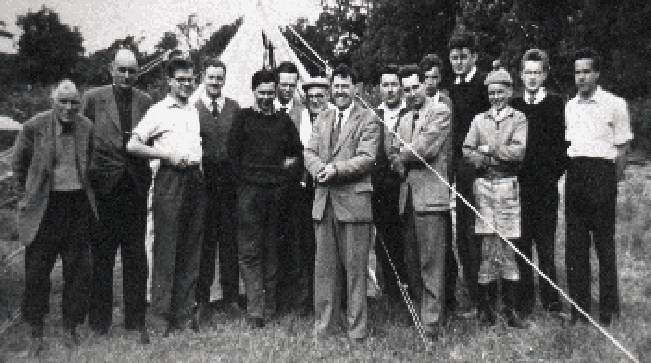 GW3ATZ IO83LE Shotton NE Wales